1 – After confirming the payment, log in to the site, access the My Account page and then click on Orders:


2 – In the Order, click the View button to download the plugin: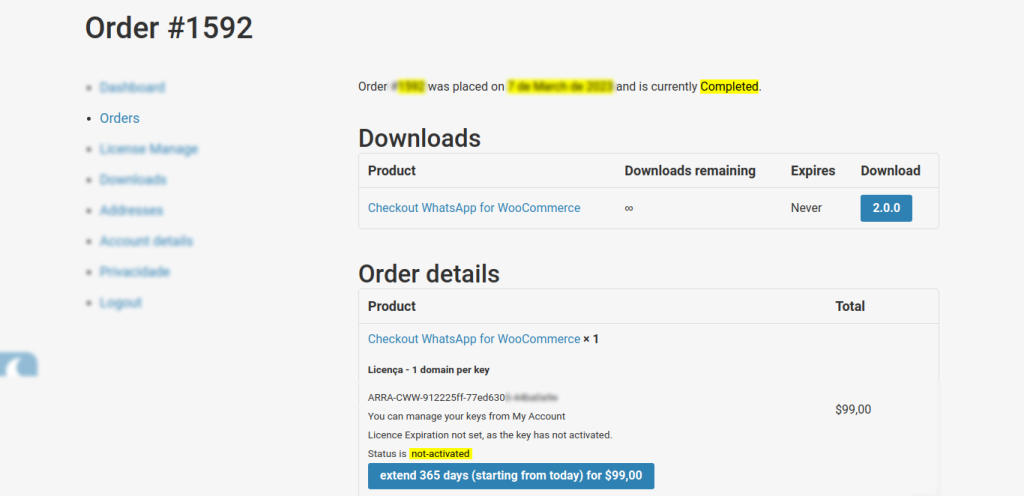 3 – In the order, click the License manage button to get the plugin license: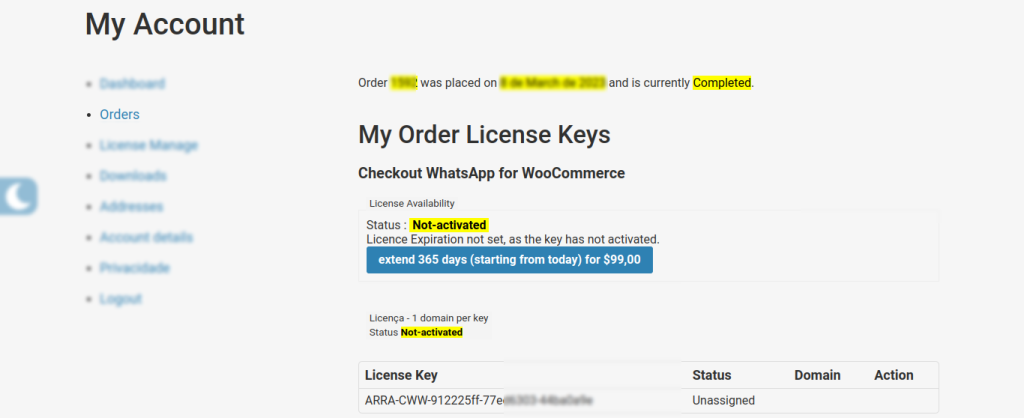 Download and License Rules
The plugin download is released automatically after payment is approved. Payment via PayPal is approved instantly.
Plugin download expires after 1 year.
The license can only be activated after payment has been approved.
The license is valid for 1 year and guarantees all updates and support during the term.
The license is valid for 1 domain.
After 1 year, you can choose to renew support and keep updates for the license renewal amount indicated on the product.